Cultural Capability Training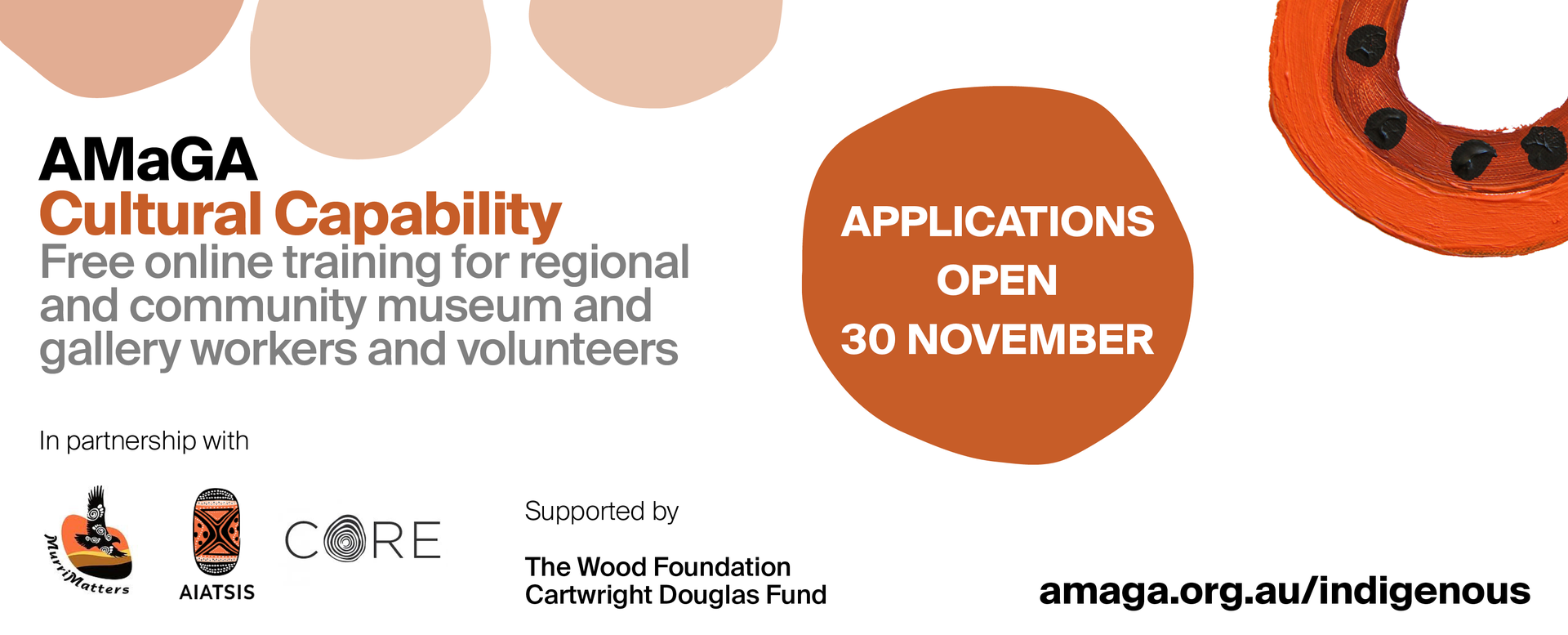 AMaGA is excited to launch our inaugural Cultural Capability Training for regional and community museum and gallery workers and volunteers as a key component of the implementation of First Peoples: A Roadmap for Enhancing Indigenous Engagement in Museums and Galleries.
With the generous support of The Wood Foundation, the Cartwright Douglas Fund, and AMaGA branches and networks, AMaGA will be providing 500 museum and gallery workers with free online Cultural Capability training through the Core Cultural Learning platform developed by the Australian Institute of Aboriginal and Torres Strait Islander Studies (AIATSIS). This is a six-month pilot program as part of Stage One of a three-stage Cultural Capability Program being developed for regional and community museums and galleries.
Cultural capability moves beyond cross-cultural awareness and sensitivity to focus on specific skills and behaviours. By offering this training we provide an opportunity to further enrich your current understanding and awareness of the First Peoples knowledge and heritage, and the multitude of behaviours that frame their unique culture. 
Three-stage cultural capability training
Critical Pathway Three in the Roadmap required AMaGA to run cultural competency workshops throughout the sector to nurture a more culturally aware, safe, and confident workforce. Our humble goal is to provide foundation cultural capability training to every museum and gallery worker and volunteer over the course of the 10-year Roadmap and ongoing into the future.
Stage one: Baseline cultural capability training through a reputable platform to ensure consistency and quality. AMaGA is starting at the grassroots and working up with this online training which aims to provide workers with the knowledge, protocols and confidence to engage effectively with their local communities.
Stage two: Discipline-specific cultural capability training for segments of the sector such as conservation, curation, art commissioning, storage and handling, etc. This training will be a series of webinars and workshops.
Stage three: Local, on Country training. This training will be coordinated at a more local level with the help of AMaGA branches and members and will include face-to-face workshops with local communities on Country.
Look out for a baseline survey on cultural capability in the sector which we will use to update and enrich the information gathered in the original audit report done in 2017 as part of the Roadmap development. We will aim to keep this information updated and available as a barometer of our successes in this area of the Roadmap implementation. 
About Core
The online training package, Core, will be delivered in conjunction with AIATSIS and MurriMatters. Core has been developed by AIATSIS in partnership, building on years of research and involvement in cultural capability initiatives, and is informed by research collaboration with the University of Sydney's National Centre for Cultural Competency. Core covers:
10 interactive modules;
A foundational framework for individual learning as well as a basis for collective learning;
Learning activities that allow for critical self-reflection;
Encourages participants to undertake further study and activities — additional reading, links and other resources are embedded throughout the course;
Promotes dialogue between participants and their supervisors; and
Contributes to cultural safety in workplaces.
The program takes anywhere from 1 hour to 5 hours per module, depending on how many of the additional resources the participant chooses to access.
Who is eligible?
The first stage of this project is grass-roots level cultural capability training. Many employees and volunteers in larger or government organisations have access to cultural capability/competence/compliance training through their workplace. This is not freely available at a regional and community museum and gallery level. This pilot program is funded specifically to focus on those in community museums with the least accessibility to training, and will expand over time to encompass a greater segment of the sector.
You are eligible if:
You are from a volunteer-run organisation
You are a volunteer in a regional or community museum or gallery*
You are a consultant who works primarily with community museums and galleries
You are Indigenous
You may be eligible if:
You work in Local Government cultural services and do not have access to cultural capability training
You are a student in a relevant field of study where the university does not offer cultural capability training
* A community museum or gallery can be regional, remote or metropolitan
Note
You do not need to be an individual member or work for an organisational member of AMaGA to apply, however members will be given priority placement
Only three people from any one organisation will be able to access the free places, however, additional people from an organisation (if eligible) can register at the reduced cost of $40 (usually $90). Contact us to register more people once applications are open
How to apply
Applications open on Monday 30 November. There is a short online application form to complete and then successful applicants will be added to the program in rounds of 50-100. 
This training program is delivered by: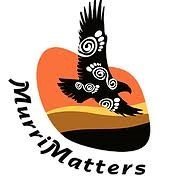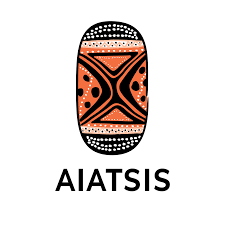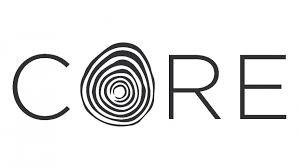 This training program is generously funded by:
The Wood Foundation
Cartwright Douglas Fund
and
AMaGA State/Territory Branches, and National Networks